Save, Earn and access zero-interest credit
Use ETH to unlock USDC credit
Leverage your Ethereum, enjoy passive yields, and repay with ease.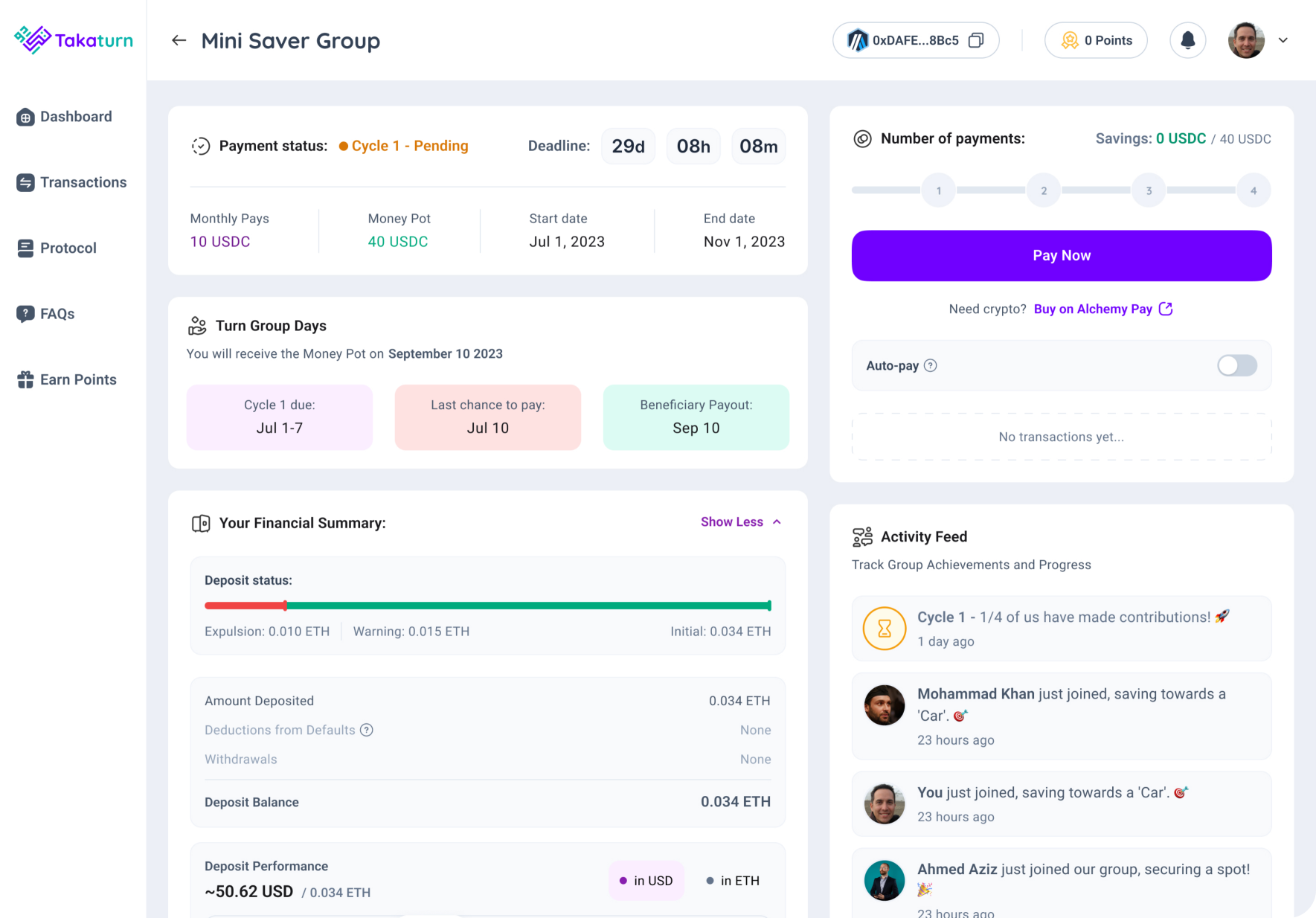 Unlock the
Power of Your ETH
Amplify your crypto with Takaturn. Benefit from interest-free credit and maximize returns on staked ETH.
Staking ETH in liquidity pools allows you to secure USDC credit with absolutely no interest. It's transparent, quick, and simple.
Secure Your Spot
Secure your turn group spot with less deposit when you join later.
Unlocking financial flexibility through collaborative savings
Secure your spot in the Turn Group by depositing ETH as a security deposit.
Monthly Contributions & Beneficiary
Contribute USDC to the Money Pot each month. Every month, a member becomes the Beneficiary and claims the pot and first to join, first to claim

While participating, earn yield on your deposited ETH, enhancing your savings.

After each member has been the Beneficiary, reclaim your security deposit along with the accrued yield.

loading ...
Global Traditions,
Unified Platform
Discover the world's age-old saving practices brought to the digital age.